MARIA MORALES-GRANT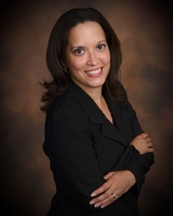 Maria was born in Puerto Rico but found her home in Waterbury, Connecticut where she earned her Bachelor's Degree in Legal Studies in 1998. She has worked as a paralegal for 24 years and has worked with for Attorney Tindall for over 15 years. Maria is fluent in English and Spanish.
At Tindall Law Firm, she manages files from beginning to end, through litigation and in preparation of trials. She is very dedicated to her work and personally invested in the success of her clients' cases and feels a tremendous sense of accomplishment each time a case is brought to successful resolution.
Maria loves to spend time with her family, friends, and church community and loves giving to others in need.