OMAYRA PIZARRO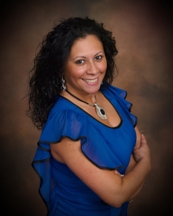 Born and raised in Waterbury, Connecticut Omayra Pizarro earned her Associates Degree in Paralegal Studies in 1996 from Naugatuck Valley Community College. She then went on to earn her Bachelor's Degree in Criminal Justice through Post University. She has worked as a litigation paralegal for 25 years and has worked with Tindall Law Firm for over 20 years. Her position with Tindall Law Firm is paralegal and office manager. Omayra is fluent in English and Spanish.
At Tindall Law Firm, she manages files from beginning to end, through litigation and in preparation of trials. She is very detail oriented and is very involved with the client's files. She takes pride in her work and in the resolution of files.
Omayra enjoys spending time with her family and friends and she is always willing to help those in need.