TAVIS O. TINDALL
Owner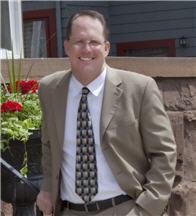 Location: Waterbury, Connecticut
Phone: 203-755-0018
Fax: 203-755-0036
Email: E-mail Me
Tavis Tindall dedicates his practice to advocating for those who experienced personal injuries in Connecticut due to the wrongful conduct of another party or who sustain injuries while at their place of employment. A deliberate or negligent wrongful act can cause physical injury, a loss of earnings, and numerous medical expenses. If you were injured in an auto accident, on someone's premises, at your workplace, or anywhere else through the fault of another individual or entity, contact him.
Tavis offers professional and service-oriented care for each client's specific needs. He balances meticulous case preparation with a 25 year legal background for many areas of civil and commercial litigation and corporate law.
Tavis' emphasis on personal injury law provides years of relevant experience working with clients and providing effective solutions and favorable outcomes for a diverse array of cases.
Tavis received several national academic honors, including Academic All American, while studying at Swarthmore College. He also studied in England as an undergraduate at Oxford University, concentrating on the economic development of the European Community and Eastern Europe.
Tavis graduated from the University of Connecticut School of Law in the top of the second quintile of his class. While in law school, Tavis was elected administrative editor of the Connecticut Insurance Law Journal. He was also selected as a Dean's Fellow Teaching Assistant and received the Cali Award for Future Excellence in Law. Tavis also served as a research assistant for late Professor Dean Emeritus, Philip Blumberg, helping in the preparation of the seventh volume of Professor Blumberg's book, The Law of Corporate Groups.
In addition to his legal activities, Mr. Tindall is active in helping boards of business, community, and civic organizations across the state. He gives back to the community through assistance for various charitable organizations. Tavis is very active in community outreach programs, including sponsoring the "Tindall Scholarship Award" to a deserving College Bound Student at the Hispanic Coalition's annual awards banquet. He also cofounded a youth mentoring program for at-risk kids in the community. Tavis serves on the Board of Directors of GWIM, which is a charity in the Greater Waterbury area that helps empower and feed the hungry, working poor and homeless in the Greater Waterbury area. He also is the Chair of the Fundraising Committee for GWIM.
Tavis also served on a Focus Group for Gear Up a program helping mentor youth in the Waterbury Community.
Tavis received the prestigious Harold Webster Smith Entrepreneur of the Year Award for 2014 for his efforts to improve the community around him, through charitable work, while operating a successful law firm. He also received in 2014 the Hispanic Coalition, Inc. Community Service Award for service to the community. In March of 2016, he received the Waterbury Chamber of Commerce Ambassador of the Year award. In the Fall of 2016, Tavis received the esteemed Malcolm Baldrige Leadership Award for his contributions to the community and furthering the mission of the Waterbury Chamber of Commerce.
Please see the Press Tab on our website for more details on this and the newspaper articles, and awards received by Tavis.

Areas of Practice
Civil Litigation/Personal Injury
Workers' Compensation
Real Estate
Wills and Trusts and Estates
Corporate and Business Law
Criminal
Family
Litigation Percentage
Majority of Practice Devoted to Litigation
Bar Admissions
Connecticut Superior Court 1997
U.S. District Court District of Connecticut, 1998
Education
University of Connecticut School of Law, Hartford, Connecticut
J.D. Honors: Top 2nd Quintile Class 1997
Law Journal: CT Ins., Administration Editor
Received Cali Award for Future Excellence in Law
Swarthmore College, Swarthmore, Pennsylvania
B.A. 1994
Major: Political Science
Minor: Economics
Oxford University, England
Studied the economic development of the European Community and Eastern Europe and the history of Zionism.
Professional Associations and Memberships
Connecticut Trial Lawyers Association, Member, 2006 – Present
Waterbury Chamber of Commerce: Elected to Board of Directors 2015-Present; Vice Chairman of Membership on the Executive Committee of the Board; Co-Chair of Business Connection Group; Member of Ambassador Committee; Member of Chamber from 1997 – Present
Connecticut Bar Association
 Pro Bono Activities
Individual Pro-Bono on a Case by Case basis; Supports a number of charities